Information about the conference "Essays of Mining Science and Practice"
Conference Hall of the Institute of Geotechnical Mechanics named by N. Poljakov of National Academy of Sciences of Ukraine, Dnipro, Ukraine

.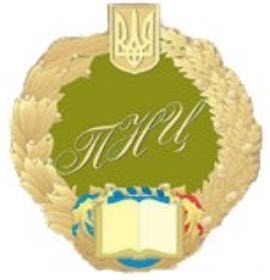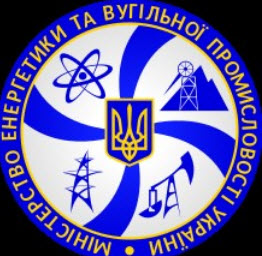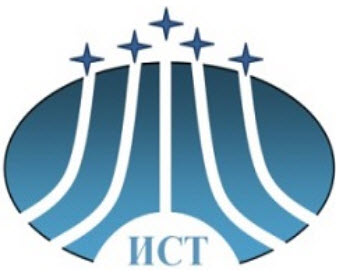 Institute of Geotechnical Mechanics named by N. Poljakov of National Academy of Sciences of Ukraine
Simferopolska st., 2a, Dnipro, Ukraine, 49010 Tel: +38 (0562) 46-01-51
For more information about the city of Dnipro, please visit http://ukrainetrek.com/dnipro-city
Submissions in the form of full papers are welcome.
all submitted papers will be peer-reviewed
the conference proceedings will be sent for indexing by Scopus and Web of Science
Paper Topics:
Rock Mechanics

Engineering Geology

Mining Machinery Engineering

Mining Geotechnics and Engineering

Design, Modelling and Numerical Simulation

Geotechnical Properties of Geomaterials

New Practices in Geotechnical Engineering and Related Technologies

Coal Mine Methane Recovery

Energy Efficiency Improvement of Geotechnical Systems

Mineral Deposits Geology

Rock Reinforcement in Mining and Tunneling

Mining Safety and Labour Protection

Geotechnical Infrastructure

Marine Geotechnics

Geotechnical Problems Related to Renewable Energy

Dams and Tunnelling

Transportation Geotechnics

Mineral Raw Materials Processing and Concentration

Salt, Clay, Gypsum, Manganese and Uranium Ore Mining

Gas Dynamics and Thermal Engineering in Mining

Oil and Gas Extraction

Mining Automation

Ecology and Geoenvironmental related topics
All contributions must be original and should not have been published elsewhere.
Presentations for these submissions are limited to 20 minutes (if oral) or poster.
Please note that a .doc template is available to guide the authors in formatting their papers. All papers must comply with the template.
You may find the conference template below:
Paper Template in English (.doc) Paper Template in Russian (.doc)
Papers should be prepared in English and carefully checked for correct grammar. Figures should be of high quality. To ensure high scientific quality, all papers will be reviewed by the Scientific Committee Members. All papers must be submitted in electronic form using the web site of the conference.
Once the reviewing process is complete, the contact author of each paper will be notified of the result by e-mail. The authors are required to follow the reviews in order to improve their paper before their final submission.
All papers must be presented by one of the authors. At least one author must register for the conference and pay the fee prior to Late Registration deadline (see Important Dates) in order for the paper to be published in the conference proceedings.
Scientific Committee

Scientific Committee Chair:

Scientific Committee Members:

Anatolii Bulat

Academician of the National Academy of Sciences of Ukraine


Cor. Member NASU Oleksii Voloshyn

Institute of Geotechnical Mechanics named by N. Poljakov of National Academy of Sciences of Ukraine

Dr. Tursunboy Rashidov

Institute of Mechanics and Seismic Stability of Structures named after M.T. Urazbaev, Republic of Uzbekistan

Academician NAS RA Eduard Khachiyan

National University of Architecture and Construction of Armenia

Academician NASU Yevstakhii Kryzhanivskyi

Ivano-Frankivsk National Technical University of Oil and Gas, Ukraine




Dr. Lyazzat Shamganova

D.A. Kunayev Mining Institute, Republic of Kazakhstan

Dr. Zinovii Malanchuk

National University of Water and Environmental Engineering, Ukraine

Dr. David Pataraia

LEPL G. Tsulukidze mining institute, Georgia

Cor. Member NASU Mykola Bobyr

National Technical University of Ukraine "Igor Sikorsky Kyiv Polytechnic Institute", Ukraine


Dr. Vladimir Lapin

The National Engineering Academy of Sciences of the Republic of Kazakhstan

Dr. Shamil Khakimov

CEO, JSC "ToshuyjoyLITI", Republic of Uzbekistan

Dr. Rainer Helmig

University of Stuttgart, Germany

Wieslaw Kielbik

Deputy Director, Oil & Gas Exploration Company Cracow Ltd., Poland

Pamela Franklin

U.S. Environmental Protection Agency, Coalbed Methane Outreach Program, USA

Yoshihiro Yamaguchi

Director, Gas and Power Co., Ltd., Japan

Karl Schultz

Green Gas International, United Kingdom

Dr. Cliff Mallett

Technical Director, CSIRO Exploration & Mining, Australia

Dr. Mamdoh Abd Alaziz Al-Busoul

Al-Balqa' Applied University, Jordan

Dr. Mykola Ishchenko

President, Ukrainian Union of Explosives Engineer
Baochang Liu

Vicedean for International Relations, College of Construction Engineering of Jilin University